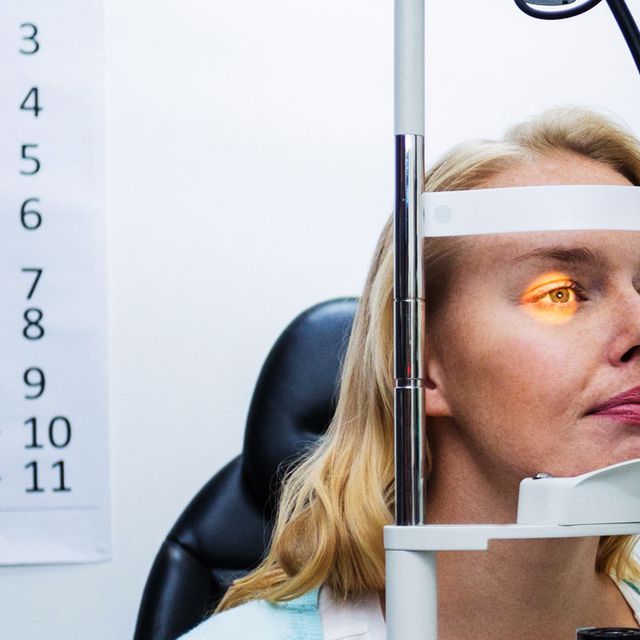 Bausch and Lomb ULTRA Multifocal for Astigmatism
Bausch and Lomb ULTRA Multifocal for Astigmatism

It may not seem like news to many people when Bausch and Lomb launches a new contact lens. However, the latest release from this company is touted as the most advanced soft contact lens in history. In addition, this is the only multifocal toric lens that allows for a same-day fit that helps patients who have both astigmatism and presbyopia. The disposable contact lens is designed to be worn for a month before disposal (this does not mean that you keep it in for the whole month, it should still be removed and cleaned at night). The lens is made of a silicone hydrogel that helps patients that have astigmatism and presbyopia. This product works by utilizing the company's trademarked "3 Zone Progressive" multifocal design. It also offers the OpticAlign toric design that allows patients and their doctors the benefits of same-day fitting that occurs during an initial lens exam.
Who Can Benefit?

Previously, patients who had both astigmatism and presbyopia were pretty much out of options when it came to soft contact lenses. This lens specifically addresses the needs of this large demographic and helps to bring them an additional option when caring for their vision needs. Additionally, the in-office fit removes another hurdle for being fitted and receiving your contact lenses that were previously much more difficult.
Some estimates suggest that there are about 32 million people in the United States that have both astigmatism and presbyopia. Their needs have previously been met with difficult obstacles or impossible to find exactly what they need.
The Benefits of the Lens

The Bausch + Lomb lenses have been specifically designed to maximize their comfort while offering great visual clarity and stability. The 3-Zone Progressive design allows patients to go about their daily routines with more efficiency than was previously available to them. In addition, the lenses also utilize MoistureSeal technology, which helps to keep eyes free from the effects of dry eye and allow them to feel clean and refreshed all day.
Many eye professionals are excited about the prospect of being able to fit many of their patients into soft contact lenses who have wanted to use them but did not because of the hassles of a fitting, ordering, and the uncertainty that the lenses were really going to work.
Many of these patients have been restricting many of their daily activities to account for issues with their lenses, or the worry that specialty ordered lenses could be damaged or lost. Many eye professionals feel that these lenses are a must-have for their businesses and expect demand to be high for a number of their patients.
Ordering Your Lenses
At Super Optical Express, we can get the right fit for your vision needs, even if that means that you have previously been told that you were not a candidate for contact lenses. We stay on the cutting edge of technology and make sure that we have the tools, education, and experience to serve our patients. We offer Bausch + Lomb's new ULTRA Multifocal soft contact lenses, specifically designed for patients with astigmatism and presbyopia.
If you have these conditions, but would like to start wearing contact lenses, contact our office to schedule an appointment today. With same-day fittings, we can even get you the right prescription, right away.
Overview

Super Optical Express specializes in meeting the needs of our patients. If you would like to experience the difference that we can make in clearing up your vision, call today. We believe that we simply offer the best service with the best technology every time.