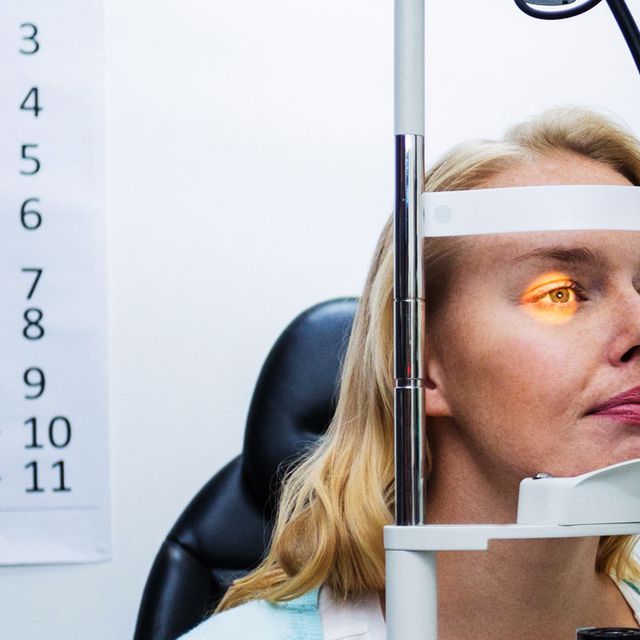 Blog
Published on August 13, 2021 by Super Optical Express
Your eyes are sensitive, and the skin around them is delicate. Prolonged sun exposure can lead to various eye and vision health problems. While some eye issues merely cause mild irritation, others can be severe and even sight-threatening. For this reason, you should plan to wear a pair of high-quality sunglasses each time you go outdoors.
If you're going to buy eyewear to protect your eyes from harmful ultraviolet light, you might as well choose a pair that is compatible with your style or personality. One way to achieve that is to buy a pair of sunglasses that compliments your face shape. Read on to find out different face shapes and what sunglasses are best suited for each.
Round Face


Does your face have a circular appearance that lacks strong lines and angles? Perhaps you have a wide forehead, rounded chin, and full cheeks? If so, you can bring balance to the equalness of your natural curves using sunglasses with bold details. Choose styles with strong angles, bold details, and lines that add definition to your face. They can make your face appear thinner and longer.
Square Face


Do you have a broad forehead and a prominent jawline? You may soften your angular features using sunglasses with thinner frames and lots of curves. Choose round or oval frames or swept shapes like cat-eye frames. Neutral colors, such as cream or beige, can also create an illusion of slimmer and softer angles.
Heart-Shaped Face


If you have a wide forehead, high cheekbones, and a jawline that tapers to a pointed, narrow chin, then you've got a heart-shaped face. Choose sunglasses that are wider than your forehead. This style can also make your forehead seem slimmer and your chin seem wider. It's also a great idea to pick designs with embellishing accents at the endpoints of the frames. This helps draw attention to your stylish shades rather than the top of your face. Light-colored frames can also soften features.
Diamond-Shaped Face


Do you have narrow eye lines, broad cheekbones, and a narrow jawline? If so, you have the rarest face shape of all. The best style of sunglasses for you is wider frames with angular and edgy designs. These styles will help soften full cheeks, drawing more attention to the eyes. Steer clear of narrow sunglasses as they will only exaggerate an already narrow eye line.
Oval Face


Do you have a narrow forehead? Do you also have high cheekbones and a narrow chin? If so, you're lucky as an oval face is deemed to be the ideal shape because of its balanced proportions. This means that any pair of sunglasses will flatter your face. Choose frames that are as wide, if not slightly wider, as the broadest part of your face. Retro cat-eye designs, round, square, or rectangular frames will be perfect for your face shape. Look for eyewear that comes in bold shapes with detailed embellishments and fun colors. Just be careful when picking oversized sunglasses, as your features are already even. Pick a balanced size to avoid detracting from the natural symmetry of your face.
Do you need help picking the perfect pair of sunglasses that will best compliment your face shape? Call Super Optical Express today in Gainesville, Florida at 352-702-9700 to make an appointment today.
​​​​​​​