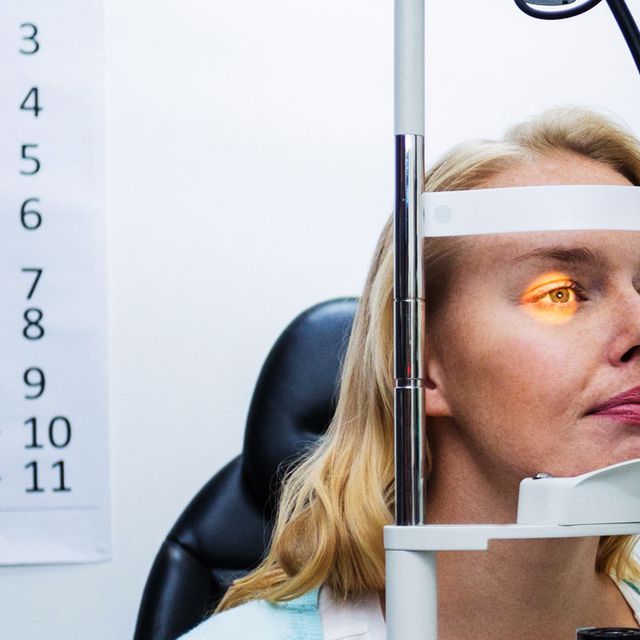 Blog
Published on September 14, 2021 by Super Optical Express
Generally, as we age, our vision gets blurred. The process begins with the loss of reading vision, followed by a clouding of our lens or cataracts.
Today, patients expect more from their vision. They want treatments that will enable them to be more independent and live more comfortably. A lack of clear eyesight can greatly impact how we live our lives. That's where multifocal contact lenses come into play.
What Is a Multifocal Contact Lens?
A multifocal contact lens is a contact lens that combines multiple prescriptions into one lens. When viewing objects, most people use two prescriptions: one for distant objects and another for objects that are close at hand. Using this setup, people can get rid of age-related vision problems where they cannot focus on close-up objects.
What Are the Types of Multifocal Lenses?
Multifocal contact lenses are classified into two categories:
Alternating Vision Lenses


Lets you switch between multiple visions as your eye moves up and down. There is a line of separation between parts of the lens, and you choose the part to use based on what you are looking at.


Simultaneous Vision Lenses


Gives the eyes the ability to look far away and up close simultaneously. To see clearly through these lenses, the brain needs to adjust how it works. With time, your eyes become habitual to the lenses, and you learn to adjust the power depending on the situation.


Would Multifocal Lenses Be a Good Choice for You?
Multifocal lenses offer many advantages over standard lenses. A standard monofocal lens implant gives very clear vision far away, but very blurry vision up close. By using multifocal lenses, people can see clearly without using glasses from various distances. As a result, you'll need glasses to see your watch, computer, mobile phone, wallet, television, and even to see the food that you eat.
If you are considering a multifocal lens, assess these factors to determine whether it is right for you or not:
A multifocal lens should be chosen based on visual needs. In certain situations, such as driving at night or eating in dimly lit restaurants, the technology in these lenses can cause mild symptoms of decreased contrast sensitivity


A multifocal lens should also be selected based on the desire to avoid glasses. Lenses such as these are designed to allow patients to avoid wearing glasses after cataract surgery
Multifocal lenses work best for people who have healthy eyes, are willing to wear glasses less often, and are motivated to rely less on spectacles.
With a multifocal lens, patients can expect to have good reading and driving vision. You can count on your eye doctor when you're considering multifocal contact lenses or making other eye care decisions. They will assist you in finding the right treatment option that suits your lifestyle. The eye doctor will also review your progress after a few months to ensure your choice was the right one.
To learn more about multifocal contact lenses or to schedule an appointment, call Super Optical Express at our Gainesville, Florida office at (352) 702-9700 today.
​​​​​​​