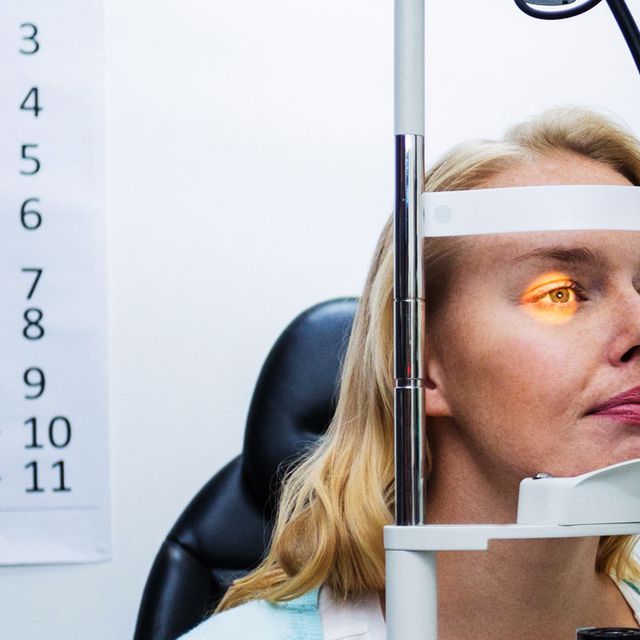 Blog
Published on April 4, 2020 by
Your optometrist plays a crucial role in the health of your eyes. They are committed to helping you maintain good eyesight and healthy eyes for as long as possible. Not only are they there to support you in the event that you experience a problem and need professional help to diagnose and find treatment for an issue, but they will also work to help prevent future eye problems that may cause you suffering. Regular comprehensive eye exams are recommended for all patients, regardless of their age, as they are used to monitor your vision and ensure that any issues are treated quickly before they have a significant impact on your day to day life.
Since they are so important, finding the right optometrist to support you is crucial. But how do you know who to choose? Here are our top tips for finding the right eye doctor for you.


Ask for recommendations
One of the easiest ways to come up with a shortlist of professionals is to ask around for recommendations. Find out from friends, family members or colleagues who they use and why. Would they recommend them and if not, why? These questions can significantly narrow down your list of potential optometrists.


Look at online reviews
While you should never make a decision on something as important as an optometrist using online reviews alone, they can be beneficial in whittling down your list of possible candidates. Be sure to look at the most recent as those will reflect current practices and also check to see if the practice has responded to any of the reviews that have been left.


Training and qualifications
Unsurprisingly, the credentials of your optometrist will be important as they will show that the optometrist has had the necessary training and education to be able to care for your eyes to the highest standard. Optometrists are referred to as a Doctor of Optometry although they do not need to attend medical school. Each state runs its own Optometry Board and professionals must meet specific requirements to obtain a license to practice in their state.
Check what technology they use
There are more tools and pieces of equipment to support the diagnosis and treatment of vision problems than ever before and the best optometrists are investing in the latest, cutting-edge technology to ensure that they deliver patients the very best care. This includes the speed of service, increased accuracy, and the ability to deliver cost-effective care. Be sure to find out what technology your chosen optometrist has to offer.


Consider the availability of appointments
For many of us, life is busier than ever before which can make scheduling appointments into our routines tricky. It is important to consider the hours and availability of appointments when you choose an eye care professional. You should also find out what support is available should you need an emergency appointment, such as in the case of an injury. Do they offer appointments there or are they linked to an after-hours service?


Schedule a visit
While research will undoubtedly help you to shortlist potential optometrists, we strongly recommend that you schedule a visit to the offices of your chosen professional to get a feel for their service yourself. Look for a practice with a warm, welcoming manner, knowledgeable staff that put you at ease, and a professional yet friendly approach. Trust your instinct as this will help you to find the perfect optometrist for you.
For more advice and support on selecting the right optometrist, please contact our expert eye care team today at
352-702-9700.
​​​​​​​