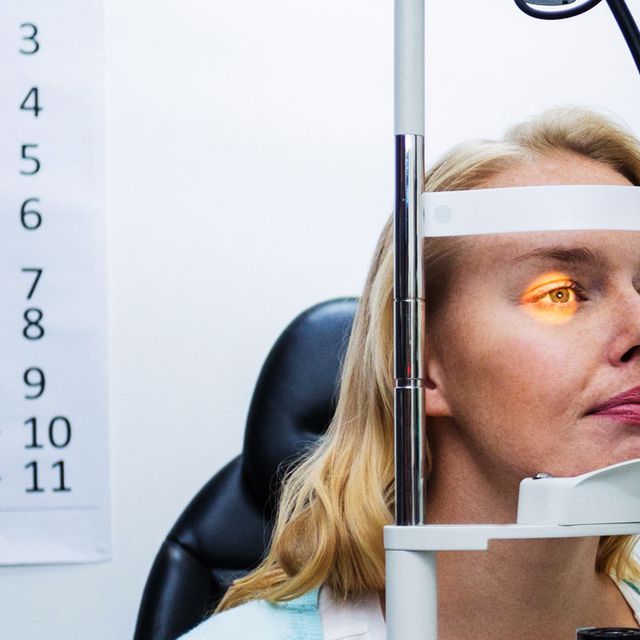 Blog
Published on August 28, 2022 by Super Optical Express
Contact lenses are the best alternative for people who feel eyeglasses are bulky and cumbersome. They are light on the eyes and give you the freedom to participate in numerous activities. But remember that to get a prescription for contact lenses, you need to get a fitting. You cannot use the same prescription as your eyeglasses.
Also, the eye doctor should determine how comfortably they fit on your eyeball. Otherwise, they can cause injuries to your cornea. There are different types of contact lenses. To understand each type, know the classifications. Here is a list.
Classifications of Contact Lenses
The major classifications of contact lenses are based on:
Lens material.
Replacement schedule.
Wear schedule.
Designs.
Here is a look at the different types of contact lenses, depending on their classification.
Lens Material
There are various types of materials that can constitute contact lenses. The soft lenses are from hydrogel or a mix they call silicone hydrogel. These two conform to the shape of the eye due to their flexibility. Silicone hydrogel lenses are more porous and allow oxygen to reach the eye. They are the most advanced type of contact lenses.
On the other hand, there are rigid gas-permeable lenses. These are hard contact lenses. However, they also allow oxygen to flow into the eye. They are ideal for people with severe dry eyes and are also for those with astigmatism. They provide more accurate and sharper vision than soft lenses.
Last but not least are lenses that mix the above two. Experts refer to them as hybrid lenses. These lenses have a rigid gas permeable lens in the center and the soft lens material surrounding it. They combine the best of both worlds, providing sharp vision with the comfort of soft lenses.
Replacement Schedule
Replacement schedule refers to how often you change out your lenses for new ones. When the time comes to get new ones, replace them because the buildup of lens deposits can cause contamination. It may result in you getting eye infections, so be careful. These lenses include:
Daily disposable: Discard at the end of the day.
Disposable lenses: Change them at the end of every two weeks or less.
Frequent replacement: Change them monthly or quarterly.
Traditional/Reusable: Change them every six months.
Wear Schedule
Wear schedule refers to the length of time you wear your contact lenses. They can either be daily worn or extended wear. The daily-wear contact lenses are for one day only. You need to discard them after use that day. You can wear the extended wear contacts for several days.
Designs
Design refers to the intended purpose of the lenses. Lenses that consider design include toric, spherical, multifocal, and cosmetic contact lenses. Toric lenses are suitable for people with astigmatism, while spherical lenses correct nearsightedness or farsightedness.
Multifocal lenses correct presbyopia, while cosmetic lenses create effects for theater and events. They also add aesthetic value to your makeup. They fit people with various conditions and aesthetic needs.
For more information on the different types of contact lenses, visit Super Optical Express at our Gainesville, Florida office. Call (352) 702-9700 to schedule an appointment today.
​​​​​​​