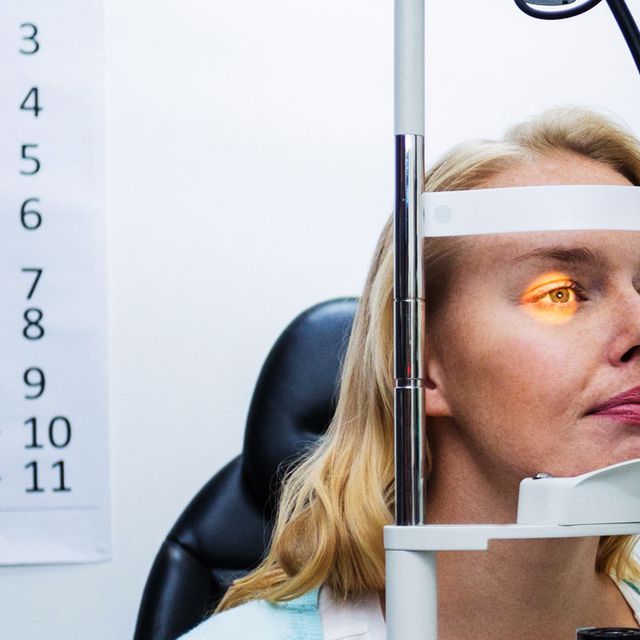 Blog
Published on February 23, 2022 by Super Optical Express
Any glasses, generic or designer, can perform the simple task of improving your vision thanks to the lenses that they contain. However, the frames themselves can make a big difference to your appearance and how you feel when you wear them! The perfect frames can give you extra confidence which then shines through in many areas of your life. Many people who need glasses are now opting to spend a little more and buy a pair of designer frames. Nevertheless, there are still a few things that you need to consider.

What style glasses will suit you best?

With so many different styles to choose from, it's inevitable that not all glasses frames will necessarily suit you, even if they are at the cutting edge of fashion! Choosing the right glasses for your face shape can dramatically alter the way that you look and boost your confidence when you wear them. Knowing which style glasses will suit you best may seem daunting, but your glasses provider should be happy to help. You can also look at the many apps which let you try on virtual glasses so that you can see how different styles look on your face, without needing to leave the comfort of your own home!


As a rough guide:

Oblong face shapes should avoid narrow and rectangular frames and should instead consider some with more depth, which will offset the length of your face.

Diamond face shapes really suit frames with strong detailing, such as a thicker or embellished brow line, and oval glasses will help to soften the angular lines of your face.

Square face shapes should avoid thin, angular, and square styles and instead soften their appearance using oval or round frames, or a cat-eye style.

Triangle face shapes often work better with glasses that are wider at the bottom, which minimizes the width of the top of your face.

Round face shapes will benefit from glasses that create angles, making square and cat-eye frames an excellent choice.

Oval face shapes are the luckiest of all since they suit virtually any glasses style. Take your pick!

You are making an investment in your eyewear

Although the idea of dropping a significant sum on a pair of glasses can seem a little scary, it's important to remember that when you choose designer eyewear, you are making an investment. Reputable designer brands use high quality materials to create their eyewear, and this means that you can be assured that your new frames are going to be able to withstand day to day use. You can feel the quality as soon as you lay hands on them, and you'll certainly be able to tell the difference between cheaper brands and your designer frames.


Many designer brands also sell their glasses with warranties that will protect your investment if something happens to your glasses, such as you accidentally sitting on them or leaving them somewhere. And if your glasses need repair, well this is much easier too. That's because the availability of spare parts for designer frames is usually much better.



Still not convinced? Speak to our eyecare experts about designer eyewear today at 352-702-9700.
​​​​​​​